During a routine stop at our local Trader Joes last week, I came across a bundle of beautiful eucalyptus branches with silvery-green leaves…


For most people, I think buying house plants or flowers probably isn't given a second thought. But here in the Grey household, we have to think twice about what comes in the house, and where.

Skylar (below right) is a die-hard herbivore, and even tries to chew on on plastic, fake plants. Chloe (below left) loves to mimic everything her brother does. This means if it's green and it's real, it's got to be up high and narrow, and out of kitty cat reach.

Don't let all that orange cuteness fool you…they are capable of all kinds of daily mischief!


Fortunately, our mantel is fairly high and narrow enough that they've never attempted to jump up here, not even once.



I finally caved and brought home a huge bundle of fresh eucalyptus branches. While the kitties were asleep in the bedroom, I snuck the eucalyptus into the kitchen and arranged half of the bundle in this old car horn, which I've fashioned into a make-shift vase.

The bottom of the car horn is completely open, so I simply used a plastic sandwich baggie, filled it with fresh water, and tucked it hidden deep into the horn to keep those thirsty branches happy, and my mantel water leak free.



While we may be experiencing June-Gloom weather here in SoCal, this girl was ready for some summer inspired decor!

The chunky, weathered wood piece on the left was a Home Goods find. The mercury glass votive, an old silver trophy, pencil starfish, and a stack of old handwritten french documents were all flea market finds…


I did what I like to call "shop the house". I went from room to room and pulled together a few pieces to decorate my June-inspired mantel…


I love this "Miss California Beautiful" print on board I bought at the Rose Bowl years ago. The "monkey fist" rope knot ball was a Home Goods find…


A vintage silver urn, some old rolled up documents and a black sea fan make a nice vignette…


Simple and elegant, without feeling too overboard on a theme was my goal…


I still had another half a bundle left of my eucalyptus branches. So I headed into my office/guest bedroom, which up until now, this is all you've seen of this room…




I promise, promise I will show you this entire room, before & after, with a full tour.

But for todays post, I just wanted to share with you this wall, and how pretty the eucalyptus branches look on this narrow black table…





In case you're curious, this little wall is just a few feet to the right of my closet office…





What can I say, I'm a sucker for those silvery-green leaves!

I'm not sure how long these branches will last, but I'm changing the water out every other day (while the kitties are asleep in the other room of course).




I hope you're having a great summer so far!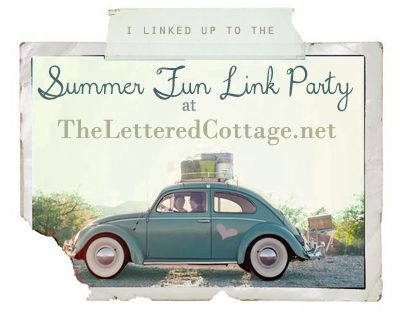 Till next time, click and keep up with us on our favorite sites….