Question: What happens when you combine positive determination, heaps of sweat and dust, and the kindness of one stranger?

Answer: 1500 pounds of free gravel!




A couple months while back, I was browsing Craig's List for pea gravel and came across an ad offering an entire side yard of free gravel, you haul it yourself. The gentleman offering the gravel was located in the Hollywood Hills, less than an hour from us. I emailed him, he emailed me right back, and due to busy schedules we arranged a pick up date for two weeks later.

The pick up day arrived, and we were enthusiastically loading our shovels in the truck preparing to head out when we witnessed heaps of smoke rising in the surrounding hills of our neighborhood. We immediately cancelled our plans. As it turned out, that was day 1 of one of the worst fires our community had ever seen. No lives were lost, thanks to the courageous and swift actions of our amazing firefighters.

We rescheduled the pick up date, and three weeks later we anxiously arrived at the home of the kind stranger who stood by his word. He held onto the gravel for us for nearly six weeks, despite the dozens of emails he continued to receive from interested takers. He was just as nice in person as I thought he would be, and thankful to see this gravel go off to a new home.
His side yard was long and narrow, and there were concrete steps to navigate on each pass. It was hot and dusty, and there was a flurry of bees buzzing around the tree just above our heads. None of this mattered. Our hearts were determined.


We scraped up nearly every tiny pebble, every smooth edged small rock. All 1500 pounds of it.

The ride home was exhaustive and victorious all at once.






Back to our place, this is how the backyard looked 5 years ago, when we first bought this house: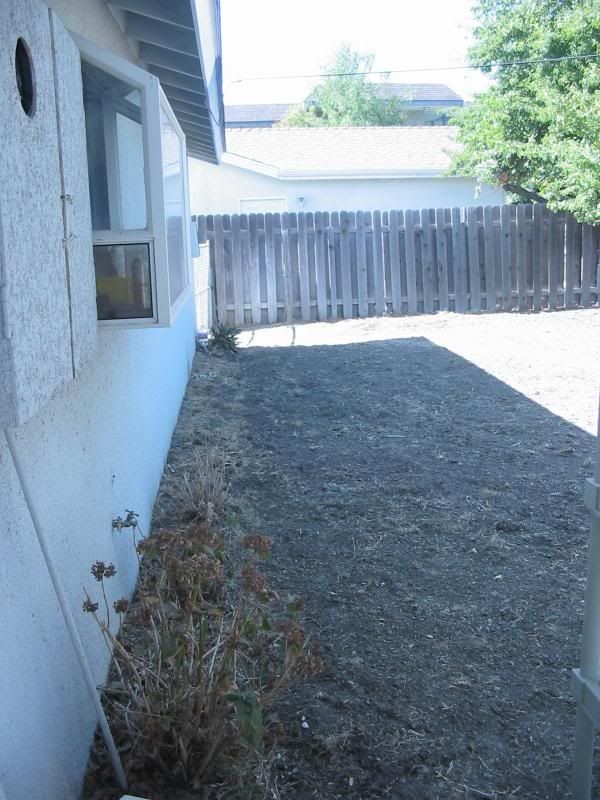 And here's how it looks now, with our new pea gravel path in place…





These tiny little pebbles bring my heart such joy, I can't even explain…



I posted this photo on my Instagram. You can see slight the curve in the path at the end, my favorite part.





Another view of the curved gravel path, along with a peek at our new hydrangeas we just planted last week!






It's official: I am a hydrangea enthusiast! No seriously, I think I'm addicted to these things. Is it normal to dream of planting every color, every variety of hydrangea in your garden? I love looking out the window each morning to see these huge pom pom heads of color!




Gardening and flowers, and pea gravel pathways. Strangely this is all very new to me. For years I've focused on interior design, not exterior living. I'm realizing the outdoors really are a living extension of our home and I'm discovering every meal is better enjoyed when shared in the garden : )

I'd love to know, what's your favorite flower in your garden?


PS: Our subscription link is finally working! If you want to get new blog posts delivered directly to your inbox for free, just enter your email address in the box provided below.


Till next time, click and keep up with us on our favorite sites… 



Vintage Social Networking Icons
Get new posts delivered to your inbox for free!